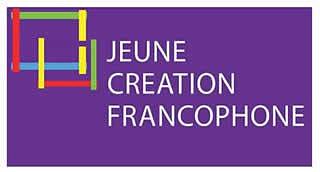 BURKINA - Results of the Francophone Young Creation Fund
FR - Les 27 et 28 juin dernier s'est tenue la Première Commission du nouveau Fonds Jeune Création Francophone à Paris. Des projets tout aussi divers les uns des autres étaient issus de 14 pays (Burkina Faso, Côte d'Ivoire, Cameroun, Comores, Guinée, Haïti, Île Maurice, Mali, Niger, République Démocratique du Congo, Rwanda, Sénégal, Tchad et Togo). Cette grande diversité a été salué par le comité de sélection qui avait la lourde tâche de décider des aides attribuées en développement, production et post-production. 
EN - On 27 and 28 June, the First Commission of the new Francophone Young Creation Fund was held in Paris. Equally diverse projects from 14 countries (Burkina Faso, Côte d'Ivoire, Cameroon, Comoros, Guinea, Haiti, Mauritius, Mali, Niger, Democratic Republic of Congo, Rwanda, Senegal, Chad and Togo). This great diversity was hailed by the selection committee, which had the difficult task of deciding the aid granted in development, production and post-production. 
Le palmarès/Palmares:
1/ Projets soutenus en développement/ Projects supported in development 

Court métrage/ Short film
« The Pet », Animation de Amos Njitam (Cameroun)/ Animation by Amos Njitam
Longs métrages/ Feature films
« A qui la faute, de 1986 à nos jours », Documentaire de Pierre DANIELOT (Haïti)/ Documentary by Pierre DANIELOT (Haiti)

« Broken Drums », Documentaire de Akakpo Massinou BOSSOU-HUNKALI (Togo)/ Documentary by Akakpo Massinou BOSSOU-HUNKALI

« Iwacu (Chez nous !) », Fiction de Marie Clémentine DUSABEJAMBO (Rwanda)/ Fiction by Marie Clémentine DUSABEJAMBO

« Klema », Documentaire de Aboubacar GAKOU (Mali)/ Documentary by Aboubacar GAKOU (Mali)

« Le Test », Fiction de Amy MANANGA (RDC)/ Fiction by Amy MANANGA (DRC) 

« Mami Wata », Fiction de Askia TRAORE (Tchad)/ Fiction by Askia TRAORE (Chad) 

« Regarder les étoiles », Fiction de David CONSTANTIN (Ile Maurice)/ Fiction by David CONSTANTIN (Mauritius Island)

« Zaïria », Fiction de Machérie EKWA (RDC)/ Fiction by Machérie EKWA (DRC)

« Nimba », Série animation de Honoré ESSOH (Côte d'Ivoire)/ Animated series by Honoré ESSOH (Côte d'Ivoire) 

« Taxi 228 », Série de Abalotu KOMOU PATCHIDI (Togo)/ TV Series by Abalotu KOMOU PATCHIDI (Togo)

2/ Projets soutenus en production/ Projects supported in production

« Machini », court-métrage d'Animation de Frank Mukunday et Trésor Tshibangu (RDC)/ Animated short film by Franck Mukunday and Trésor Tshibangu (DRC)

« Avec Naomie », Documentaire de 52' de Dumas Maçon (Haïti)/ 52-minute documentary by Dumas Maçon

Longs métrages/ Feature films
« Après ta révolte, ton vote », long-métrage documentaire de Kiswendsida Parfait KABORÉ (Burkina Faso)/ Documentary feature film by Kiswendsida Parfait Kabore (Burkina Faso) 

« Au cimetière de la pellicule », long-métrage documentaire de Thierno Souleymane Diallo (Guinée)/ Documentary feature film by Thierno Souleymane Diallo (Guinea)

« Carton Rouge », long-métrage documentaire de Mohamed Said Ouma (Comores)/ Documentary feature film by Mohamed Said Ouma (Comoros)

« Garderie Nocturne », long-métrage documentaire de Moumouni Sanou (Burkina Faso)/ Documentary feature film by Moumouni Sanou (Burkina Faso)

« Kidnapping S.A. », long-métrage de fiction de Bruno Mourral (Haïti)/ Feature film by Bruno Mourral (Haiti)

« Les Reptiles », long-métrage de fiction de Léandre-Alain BAKER (RDC)/ Feature film by Léandre-Alain Baker (DRC)

« Une histoire du FCFA », long-métrage documentaire de Katy Lena Ndiaye (Sénégal)/ Documentary feature film by Katy Lena Ndiaye (Senegal)

« Une si longue lettre », long-métrage de fiction de Angele Diabang (Sénégal)/ Feature film by Angele Diabang (Senegal)

« L'Arbre à Palimpseste », Série d'animation de Ingrid AGBO (Togo)/ Animated series by Ingrid AGBO (Togo)

3/ Projets soutenus en post-production/ Projects supported in post-production 
« Etincelles », long-métrage documentaire de Bawa KADADE RIBA (Niger)/ Documentary feature film by Bawa Kadade RIBA (Niger)

« Kidnapping S.A. », long-métrage de fiction de Bruno Mourral (Haïti)/ Feature film by Bruno Mourral (Haiti)