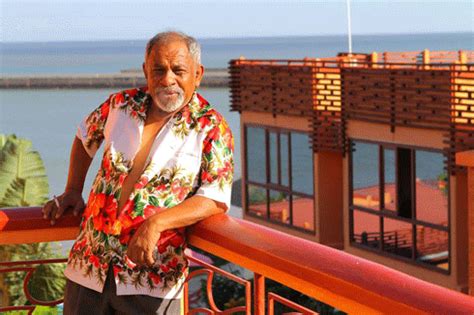 MADAGASCAR - The Actor of the day: Gégé RASAMOELY
FR - Acteur, réalisateur de séries télévisées à succès comme Sangodim-panina. Il a fait ses débuts dans le métier en 1980 et est aujourd'hui l'une des figures les plus connues du cinéma malgache. Gégé est un acteur polyvalent. Capable de se fondre dans un rôle aussi bien sur le petit écran que sur le grand écran. Gégé nous montre toute sa versatilité par le biais du théâtre radiophonique depuis trois décennies. Cette année, il était à l'affiche du film  2018 Gisa mainty  produit par Scoop Digital traitant de manière décomplexée des sujets sociaux et politiques à Madagascar sorti en salle, les 1er et le 2 avril 2018 au Plaza Ampefiloha .
EN - Actor, director of hit TV series like Sangodim-panina. He made his debut in 1980 and is now one of the most famous figures of the Malagasy cinema. Gégé is a versatile actor. Capable of blending into a role as well on the small screen as on the big screen. Gégé shows us all his versatility through radio drama for three decades. This year, he was on the screen of the 2018 film Gisa mainty produced by Scoop Digital dealing in an uninhibited way with social and political issues in Madagascar released in on April 1 and 2, 2018 at Plaza Ampefiloha.