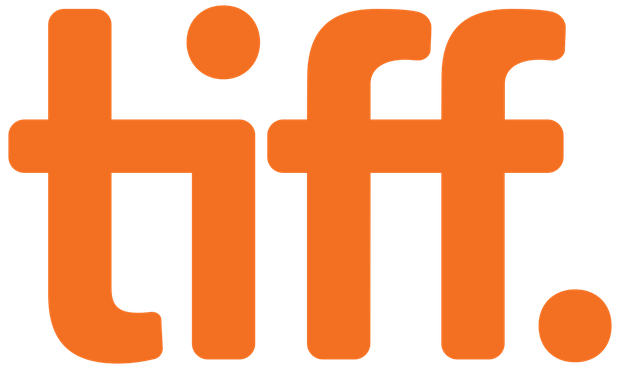 CANADA - AWOTELE is in Toronto !
FR - Cette année, AWOTELE est présent au Festival International du film de Toronto. Une fois n'est pas coutume, c'est donc l'occasion pour son nouveau directeur artistique - Cameron Bailey - de partager ses pensées sur cette nouvelle édition dans une note publiée Access is the first step :
Le premier festival du film de Toronto auquel j'ai assisté était en 1986 et je suis venu en tant que journaliste étudiant. Même à cette époque, le Festival des festivals, comme on l'appelait, avait la réputation d'avoir une vision ouverte et mondiale. Mais la diversité de ses films n'a pas toujours été reflétée dans la diversité de ses organes de presse. Au fil des années, je suis passé de critique de cinéma à directeur de festival. Il est de plus en plus clair que nous pouvons tous faire davantage pour inclure un plus large éventail de voix dans nos conversations sur les films que nous aimons.
Cette année, le TIFF s'est engagé à augmenter notre liste de médias accrédités de 20%. Ces nouveaux journalistes viendront de groupes sous-représentés - les femmes, les personnes de couleur, les personnes handicapées et les membres des communautés LGBTQ.
Le changement est toujours un effort collectif. Lorsque nous avons annoncé notre initiative d'inclusion médiatique, nous avons reçu un soutien important de la part de collègues du secteur et de donateurs individuels. Grâce à cette aide, nous accréditerons près de 200 nouveaux journalistes issus de groupes sous-représentés. C'est une excellente nouvelle, mais l'accès n'est que la première étape.
Collectivement, nous devons nous réunir pour ouvrir davantage de portes, de plus grandes portes et les portes les plus exclusives pour assurer une véritable intégration. Commencez par la porte à laquelle vous tenez les clés. Alors seulement, tous nos efforts seront considérés comme un succès retentissant. Je remercie sincèrement tous ceux qui ont soutenu notre initiative, notamment:
- TIFF's Share Her Journey Fund
- Annapurna Pictures- Aurora Cannabis
- Netflix
- Rotten Tomatoes
- Twentieth Century Fox
- WME and Endeavor Content
J'espère que cela inspirera la prochaine génération de journalistes de cinéma - et l'actuelle.
Cameron Bailey, directeur artistique, TIFF
Les différents jurys:
Le Platform jury
Lee Chang-dong
Mira Nair
Béla Tarr, 
Le jury FIPRESCI 
Lesley Chow — Bright Lights Film Journal | Australia, Président du jury
Andrés Nazarala — La Segunda Newspaper, La Panera, Haciendo Cine, El Agente Cine, Perro Blanco, La Agenda Buenos Aires | Chile
Astrid Jansen — Les Editions de L'Avenir, Les Fiches du Cinema, RTBF | Belgium
Pierre Pageau — Séquences - La Revue des cinémas pluriels, Derrière l'image (Radio Centre-Ville) | Canada
James Slotek — original-cin.ca, Zoomer Magazine, Cineplex Magazine, The Movie Network | Canada
Viswanath Subrahmanyan — e-Cineindia, filmfocusindia.com, Silhouette, Filmbuzz, Appreciation, Newsforum, Deccan Herald, Desimartini | India
Le jury NETPAC
Vilsoni Hereniko | Fiji, Président du jury
Meng Xie | China
Gulin Ustun | Turkey
Canadian Features
Mathieu Denis
Ali Ozgenturk
Michelle Shephard
Short Cuts
Claire Diao
Molly McGlynn
Michael Pearce
Audentia
Anne Frank
Reinaldo Marcus Green
Kerri Craddock
ENG - This year, AWOTELE is attending the Toronto International Film Festival.  As his predecessor, this is the opportunity for his new artistic director - Cameron Bailey - to share his thoughts on this new edition in a published column Access is the first step .
The first Toronto Film Festival I attended was in 1986, and I came as a student journalist. Even back then, the Festival of Festivals, as it was known, had a reputation for an open, global outlook. But the diversity of its films wasn't always reflected in the diversity of its press corps. As the years passed and I moved from film critic to festival director, it's become ever more clear that we can all do more to include a wider range of voices in our conversations about the films we love.
This year, TIFF committed to grow our accredited media list by 20 percent. These new, additional journalists will come from under-represented groups — women, people of colour, people with disabilities, and people from the LGBTQ communities.
Change like this is always a collective effort. When we announced our Media Inclusion Initiative, we got overwhelming support from industry colleagues and individual donors. With this help, we will accredit almost 200 new journalists from under-represented groups. It's fantastic news, but access is only the first step.
Collectively we must come together to open more doors, bigger doors, and the most exclusive doors to ensure true inclusion. Start with the door you hold the keys to. Only then will all our efforts be considered a resounding success. Heartfelt thanks everyone who has supported our initiative, including:
- TIFF's Share Her Journey Fund
- Annapurna Pictures- Aurora Cannabis
- Netflix
- Rotten Tomatoes
- Twentieth Century Fox
- WME and Endeavor Content
I hope it provides inspiration to the next generation of film journalists — and the current one.
Cameron Bailey, Artistic Director, TIFF
The jurys:
Platform jury
Lee Chang-Dong
Mira Nair
Béla Tarr
FIPRESCI Jury
Lesley Chow — Bright Lights Film Journal | Australia, Jury President
Andrés Nazarala — La Segunda Newspaper, La Panera, Haciendo Cine, El Agente Cine, Perro Blanco, La Agenda Buenos Aires | Chile
Astrid Jansen — Les Editions de L'Avenir, Les Fiches du Cinema, RTBF | Belgium
Pierre Pageau — Séquences - La Revue des cinémas pluriels, Derrière l'image (Radio Centre-Ville) | Canada
James Slotek — original-cin.ca, Zoomer Magazine, Cineplex Magazine, The Movie Network | Canada
Viswanath Subrahmanyan — e-Cineindia, filmfocusindia.com, Silhouette, Filmbuzz, Appreciation, Newsforum, Deccan Herald, Desimartini | India
NETPAC Jury
Vilsoni Hereniko | Fiji, Jury Chairperson
Meng Xie | China
Gulin Ustun | Turkey
Canadian Features
Mathieu Denis
Ali Ozgenturk
Michelle Shephard
Short Cuts
Claire Diao
Molly McGlynn
Michael Pearce
Audentia
Anne Frank
Reinaldo Marcus Green
Kerri Craddock