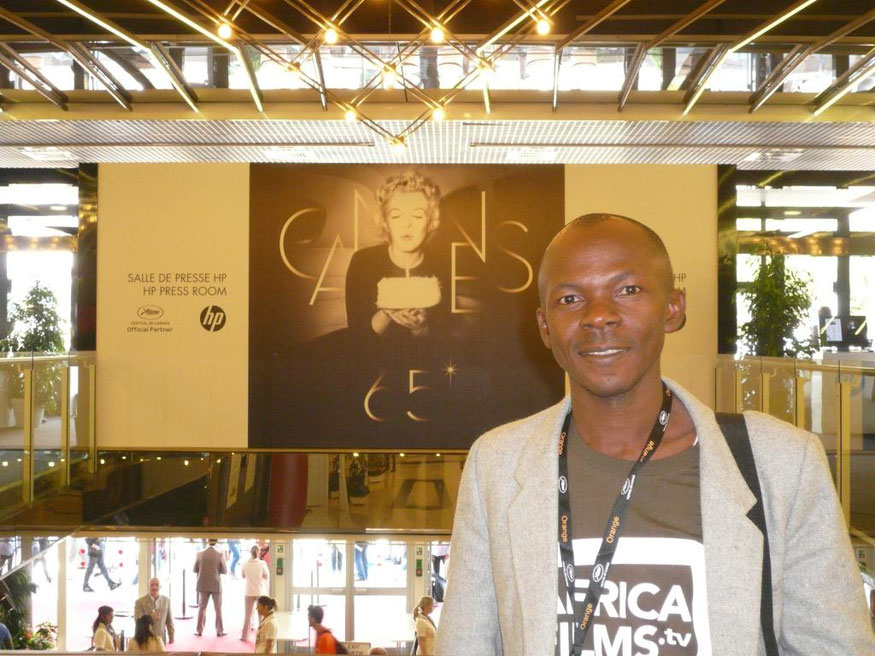 TOGO - Thank You Charles AYETAN !
FR - Charles est un journaliste et critique de cinéma togolais diplômé en droit et passionné de cinéma et de poésie. Il est un contributeur régulier des sites Signis et Africiné ainsi que rédacteur du mensuel catholique d'information Présence Chrétienne depuis 2002.
Il est membre de la fédération africaine des critiques de cinéma (FACC). Depuis 2009, il est le directeur de la publication de la revue Caméra qui est un bulletin mensuel de cinéma édité par l'Association des journalistes critiques cinématographiques du Togo (AJCC-TOGO).
En 2012, il fut le seul membre africain du jury Œcuménique du Festival de Cannes. 
ENG - Charles is a Togolese film journalist and film critic with a degree in law and has a passion for cinema and poetry. He is a regular contributor to the Signis and Africiné websites as well as the editor of the monthly Catholic Christian news since 2002.
He is a member of the African Film Critics Federation (FACC). Since 2009, he is the director of the publication of the magazine Camera which is a monthly bulletin of cinema published by the Association of the critics cinematographic critics of Togo (AJCC-TOGO). In 2012, he was the only African member of the Ecumenical Jury of the Cannes Film Festival.