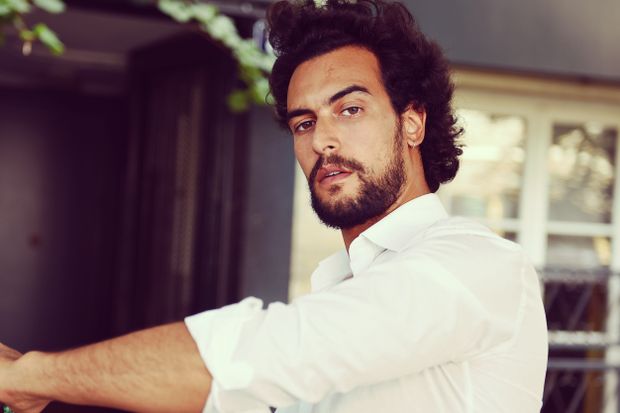 MOROCCO/FRANCE - Actor of the day : Ayoub LAYOUSSIFI
FR - Ayoub est né en 1983 à Casablanca au Maroc. Ce qui le caractérise est son goût pour les sujets forts et réels touchant un large public. Il le transmet à travers sa passion pour le cinéma que ce soit au niveau du métier d'acteur ou de réalisateur.
Il se forme à l'Actors Studio à Paris (Atelier de la méthode, Joël Bui) et décroche ensuite un Master Pro. à l'université Paris 8 Vincennes-Saint-Denis en Réalisation et Création. Partageant sa vie entre le Maroc et la France, il fait ses armes en tant que scénariste, acteur et/ou réalisateur du documentaire à la fiction.
Après plusieurs premiers rôles dans des courts-métrages, téléfilms, séries TV, et long-métrages tel  que Les griffes du passé de Abdelkrim Derkaoui (2015), il se fait remarquer à l'international en donnant la réplique à Nicole Kidman dans Queen of the Desert de Werner Herzog sorti en 2015, ou bien dans 13 hours de Michael Bay en 2016.
ENG -  Ayoub was born in 1983 in Casablanca, Morocco. What characterizes him is his taste for strong and real subjects affecting a wide audience. He transmits it through his passion for cinema whether at the level of acting or directing.
 
He trained at the Actors Studio in Paris (Workshop Method, Joel Bui) and then won a Master Pro. at the University of Paris 8 Vincennes-Saint-Denis in Realization and Creation. Sharing his life between Morocco and France, he made his mark as a screenwriter, actor and / or director of documentary and fiction.
 
After several leading roles in short films, TV movies, TV series, and feature films such as Abdelkrim Derkaoui's The Claws of the Past (2015), he made his mark internationally by starring alongside Nicole Kidman in Queen of the Desert by Werner Herzog released in 2015, or in 13 hours of Michael Bay in 2016.