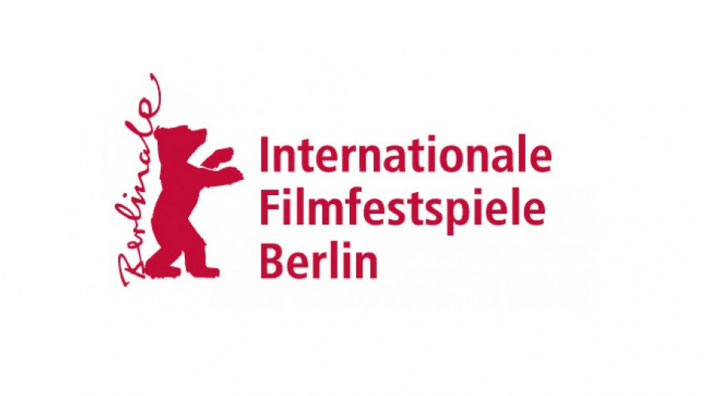 PANORAMA 
FLATLAND - Jenna Bas, RSA 2019, WP 
Natalie's wedding night ends up being a nightmare. First, the women of the family put the screws on, and then 'no' in the marriage bed suddenly doesn't mean no anymore. Natalie hides in a barn, a shot is fired and she flees. First on horseback, then by car across country with her pregnant friend Poppie in tow. Policewoman Beauty Cuba is soon hot on their heels. She's trying to solve a murder case but a phone call throws her back into the past.
Director Jenna Bass cleverly weaves the stories of three women into an unusual, fast-paced road movie. The film's lush imagery takes us on a journey through the sun-drenched hinterland of a divided country. Part police thriller, part emancipation story and part social drama, Bass' film once again buries the myth of South Africa's 'rainbow nation' where skin colour, gender and social status actually continue to play an important role. While private melodramas spool out in the TV soaps that are on in the background, a very real story of female self-empowerment and solidarity unfolds.
Talking about Trees von Suhaib Gasmelbari mit Ibrahim Shaddad, Suleiman Ibrahim, Manar Al Hilo, Altayeb Mahdi, Frankreich, 2019, Arabisch, dokumentarische Form, 90 Min, Weltpremiere
Suliman and three further members of the 'Sudanese Film Club' have decided to revive an old cinema. They are united not only by their love of cinema and their passionate desire to restore old film stock and draw attention to Sudanese film history once more, but also by the fact that they have all enjoyed a film education in exile. Tirelessly, they try to get the cinema's owners on their side and make the place operational again, but repeatedly find themselves up against considerable resistance. In the meantime, they sit together and talk about the past – including their experiences of persecution and even torture as oppositional artists. They also read out old letters written while in exile and dream of a Sudan in which art and intellectual thought can be free. 'We are smarter than them, but not as strong,' is how they unanimously summarise their situation. It is in laconic moments such as these that the viewer is able to perceive the friendship, as well as the bond and ideological solidarity that exists in the struggle for common ideals. 
Suhaib Gasmelbari puts the history of Sudanese cinema at the centre of his film and at the same time sheds light on the current situation in a country shaken by ongoing crises.
FORUM 
SERPENTÁRIO, Carlos Conceicao, Angola/Portugal, 83min, WP
The opening titles say Carlos Conceição was born in Africa and left for Europe in his teens, his mother stayed behind. She said she wanted to adopt a bird that would live for 150 years, but only if he would take care of it when she died. The landscape the young man flies over afterwards can only be Africa too, mountains and great plains, antelope herds, earth the colour of an impossible clay. A woman speaks to him in voiceover when he lands, imploring him to come find her without delay and thus a journey begins. There will be roads, cities, boats and all manner of shimmering landscapes, although the path isn't linear but governed by gleeful digression, folding back on itself, snaking through past, present and future and wandering off into different genres, as the size and texture of the image shifts and piano or violin replace synths. We see the man as a ruff-wearing colonialist, a gun-slinging cowboy, an astronaut in a retro spaceship, or just a hipster in jeans and sunglasses, but otherwise little changes, even as the end is nigh. He keeps on moving, the same playful, melancholy thoughts in voiceover, the same solitude, the rushing of the wind, the voices of birds.
OFF KHARTOUM, Marwa Zein, Sudan, WP 
Sara's grandfather used to run a bustling bar in Khartoum. She would like to continue this tradition, serve locally brewed alcohol, have fun, and earn money at the same time. In contemporary Khartoum, however, this business model isn't really suited to helping Sara realise her dream: putting together a Sudanese team for the FIFA Women's World Cup. Sara is one of the protagonists of Marwa Zein's documentary, which explores a feminist universe on the outskirts of the Sudanese capital. The focus is on a group of young women, with and without veil, who play football, take their smartphones to bed and whose street smarts and staggering energy have brought them together as a sports team that doubles up as a collective survival strategy. Demonstrating considerable intimacy with these women, Off Khartoum Sides depicts their daily lives in a city full of contradictions, showing how family traditions, politics and religion dare to dictate their life plans. Marwa Zein's debut is at once cinematic proof of the power of female friendship and a Sudanese filmmaker's concerted effort to rectify stereotypical perceptions of her country. 
MOTHER, I AM SUFFOCATING. THIS IS MY LAST FILM ABOUT YOU, by Lemohang Jeremiah Mosese, Lesotho, WP, 2019 
The people on the dusty streets of Lesotho stare inquisitively at the young woman, who, like Jesus, carries a wooden cross on her back. She looks back into their faces, at mystically beautiful landscapes, a herd of sheep, and a pair of hands that knit unceasingly. What she sees is rendered more visually precise by the black and white, more abstract by the slowed-down images, it is filtered through memories. A raw voice-over – aware that it is not being heard by those being addressed – structures the flow of images into a cinematic lament. In this essay film, Lemohang Jeremiah Mosese succeeds in creating the chronicle of a radicalising sorrow, which steadily increases in scope from a personal farewell to the mother to a politically aware defection from the motherland. The painful process of shifting from an internal view of the small African country to an external one is visualised and commented on in a profoundly personal way – from the perspective of today, in exile, in Berlin. A pretty angel accompanies the passage. In intense, aching fashion, this unusual lament on an African story of migration sheds light on an realm of experience that is taboo and not only in cinema.
FORUM EXPANDED
Film Festival Film by Mpumelelo Mcata, Perivi Katjavivi, South Africa / Namibia / United Kingdom 2019
Film Festival Film is a movie shot over a weekend at the Durban International Film Festival, South Africa, in July 2018 by the underground South African collective Medu African Film Ensemble (aka Medu AF). 
With a sense of mischief and minimal resources pooled together by its contributors, the film tells the story of Fanon – a Black female filmmaker – beset by her demons ten floors up in an oceanside hotel, gazing out over African shores during the hermetically-sealed weirdness that is the world of a film festival. Using elements of fiction and documentary, the film follows Fanon as she wrestles with what the film industry expects her to be, and not to be, as she readies herself to pitch her first film. 
Fanon navigates this uncharted territory, while a supporting cast of real-world, "leading, industry professionals", seated in her hotel room but never seeming to address her directly, dish out advice straight to camera – are they apparitions or voices in her head? Behind-the-scenes shifts to front-of-scene and back again, theory blends with praxis, as it becomes less and less clear who has the reins, unsettling the foundations of the so-called proper way of doing things.
FORUM EXPANDED, ALSO SHOWING IN THE BERLINALE SHORTS PROGRAM:  
Al Mahatta (The Station) by Eltayeb Mahdi (1989), which is
Sudan, in the late 1980s. People cross the desert on foot or cover long distances by car and truck. In Al Mahatta, Eltayeb Mahdi shows encounters at one of the large crossroads between the capital Khartoum in the centre of the country and Bur Sudan on the Red Sea. 
The filmmaker studied in Cairo and became part of the Sudanese Film Group (SFG), which was founded in April 1989 with the intention of telling stories about their country and confronting young people with the realities of their homeland. Identity formation – not through the detour of referencing Europe or America, but with a view to the situation in their own country. 
The Arsenal – Institute for Film and Video Art digitally restored seven works by these Sudanese filmmakers in 2018. Al Mahatta was one of them, having received a special mention from the Interfilm jury at the 35th West German Educational Film Festival in Oberhausen in 1989 and was subsequently awarded numerous prizes in Burkina Faso, Tunisia and Damascus among others.
AL HABIL, by Ibrahim Shaddad, Sudan 1985
JAMAL, by Ibrahim Shaddad, Sudan 1981
Jagdpartie (Haunting Party, 1964) by Ibrahim Shaddad
During the late seventies and early eighties, a group of filmmakers who were then the staff of the Cinema Section at the Department of Culture issued a periodical named CINEMA. This same group then founded the Sudanese Film Group (SFG) in April 1989 to give them more independence from the state. The purpose of the group was to be fully engaged in all aspects of film production, screening, and teaching, as well as maintaining the passion of the Sudanese for the cinema. But on 30 June 1989 the coup d'état, which brought with it a suspicion of all forms of art, terminated any cultural aspirations and banned all civic society organizations. Finally in 2005 the heavy hand of the state was loosened somewhat, and the SFG was able to re-register. 
Arsenal – Institute for Film and Video Art digitally restored seven works by these Sudanese filmmakers in 2018. Ibrahim Shaddad's short film Al Habil (1985) documents two blind men making their way through the desert accompanied by a donkey. Connected by a rope, sometimes the two men decide the way, and sometimes the donkey leads them through the desert. The short film Jamal (1981) by Ibrahim Shaddad is a report from the life of a camel, most of which plays out in a dreary, small room – a sesame mill.
Ibrahim Shaddad's graduation film Jagdpartie (1964), which he shot at the Deutsche Hochschule für Filmkunst Potsdam-Babelsberg (now: Filmuniversität Babelsberg KONRAD WOLF), is a treatise on racism. Shot in a forest in Brandenburg, it uses a Western look to portray the hunt for a Black man.
BERLINALE TALENTS 2019
PUBLIC TALK:
Continental Drift: New Views on Africa / with Neus Ballús, Perivi Katjavivi, Lemohang Jeremiah Mosese, Tiny Mungwe(all Alumni)
Emerging filmmakers debate changing representations of Africa, which drift in and out of the continent. Supported by German Federal Foreign Office.
TALENTS 2019 PARTICIPANTS FROM SUBSAHARA AFRICA:
| | | | | | |
| --- | --- | --- | --- | --- | --- |
|  Last Name | First name | Citizenship | Field(s) of Work | City | Country |
| Bahango Ekwa | Kryss Machérie | CONGO / RDC | Director, Screenwriter | KINSHASA | CONGO |
| Bahati | Doreen | KENYA | Actor, Screenwriter | NAIROBI | KENYA |
| Das | Inadelso | MOZAMBIQUE | Director, Producer | MAPUTO | MOZAMBIQUE |
| Momaya | Beza Hailu | ETHIOPIA | Director, Screenwriter | ADDIS ABEBA | ETHIOPIA |
| Ranger | Wilfred | NIGERIA | Film Critic / Journalist | LAGOS | NIGERIA |
| Shrestha | Tamsin | SOUTH AFRICA  | Producer | CAPE TOWN | SOUTH AFRICA |
| Wangchuk | Sydelle Willow | SOUTH AFRICA | Distributor | CAPE TOWN | SOUTH AFRICA |
EFM: 
The African Film Industry of the Future at "Berlinale Africa Hub" 
https://www.efm-berlinale.de/en/berlinale-africa-hub/home/berlinale-africa-hub.html
For the third year in a row, the "Berlinale Africa Hub", an initiative of the European Film Market (EFM), is providing an international forum for communication and networking for African filmmakers and creatives, as well as for filmmakers who are active on the continent, in particular in its sub-Saharan regions. Over the course of six days, from February 8 to 13, filmmakers, producers, distributors, buyers, investors and other experts have the opportunity to introduce themselves, share experiences and know-how and forge connections in panels, presentations, speed dating sessions and while hanging out in the VR Lounge. The "Berlinale Africa Hub" places a spotlight in particular on the highly individual development of the African film industry, which – sparked by technological change – has created spaces for new and often local ideas, projects and innovations that represent the foundation for the African film industry of the future. The "Berlinale Africa Hub", made possible with the generous support of the Federal Foreign Office and organised in co-operation with DISCOP, will once again take place at the Gropius Park.
The "Berlinale Africa Hub" will open on Friday, February 8, with Words of Welcome by Michelle Müntefering, Minister of State for International Cultural Policy at the Federal Foreign Office. 
At this year's event, the daily panel discussions will cover such topics as "Inclusive Network Building for African Women Film Professionals", "The African Film Market of the Future", "A New Co-Production and Distribution Framework Between Europe and Africa" as well as shed light on Ethiopia's emerging film industry. Companies and institutions such as the Pan-African Film Consortium (Nigeria), Badel Media (Canada), Cultural Video Production (Kenya), Directorate-General for International Cooperation and Development (EU), Pan-African Alliance of Screenwriters and Directors (APASER), The International Emerging Film Talent Association (Monaco) and many more will be presenting their projects and ideas for the African market, followed by extensive Q&As.
In the PopUp Offices, Pan-African Film Consortium (Nigeria), AfriDocs (South Africa), Nollywood Germany (Germany), Rushlake Media (Germany) and Wesgro Film and Media Promotion (South Africa) will be available for meetings and discussions with other market participants. This year, visitors can once again check out numerous VR projects in the VR Lounge. Following the presentations and talks, in the early hours of each evening the "Berlinale Africa Hub" Happy Hours will also be in effect, offering opportunities to network and enter into conversation.
The "Berlinale Africa Hub" is an initiative of the European Film Market (EFM) realised in co-operation with the World Cinema Fund (and its new special programme WCF Africa ¬– founded in 2016 – which promotes films from sub-Saharan Africa with the support of the Federal Foreign Office), with Berlinale Talents (and its sister programme Talents Durban, which supports talented filmmakers from Africa throughout the year) and with the Berlinale Co-Production Market.
Black Filmmakers Community 
A Fresh Perspective: Women, Diversity and the Obvious Relationship to the New Position of Streaming Platforms and TV Networks.
Wednesday, February 13, 3.30–4.30 pm
Venue: "Berlinale Africa Hub", Gropius Park
Languages: English and German 
Hosted by Rodney Charles and Benita Bailey
Supported by the EFM and the Heinrich-Böll-Stiftung
Admission is only for EFM Market Badge holders and invited guests
EFM "Books at Berlinale": 
International Literary Works in Search of Film Producers
 On February 11, in the scope of "Books at Berlinale", a co-operation with the Frankfurter Buchmesse, the Berlinale Co-Production Market will present twelve new and notable literary works that lend themselves perfectly to adaptation for the screen. At the pitch event, which has been showcasing promising new publications and bestsellers since 2006, film producers can come into contact with the renowned, internationally active publishers and literary agents who hold the rights The Italian novel "Sangue giusto" by Francesca Melandri, which treats Italy's colonial past in Ethiopia, was recently celebrated by the magazine "Der Spiegel" as their "International Novel of the Year" for 2018.
ON BERLINALE JURYS: 
GWFF Best First Feature Award Jury
Alain Gomis (France / Senegal)
Born in France in 1972, the French-Senegalese director studied art history and film at the Sorbonne University in Paris. After beginning with videos and short films, he made his feature film debut in 2002 with L'afrance which focused on the spiritual hardships of migrants in France and was awarded a Silver Leopard in Locarno. His feature film Andalucia was shown at the Venice Days, Aujourd'hui (Tey) screened in Competition at the 2012 Berlinale and was chosen as Senegal's entry for an Oscar® nomination for Best Foreign Language Film. In 2017, Alain Gomis presented his film Félicité in the Berlinale Competition and won the Silver Bear Grand Jury Prize.
Berlinale Shorts 2019 International Short Film Jury:
Koyo Kouoh (Senegal) In addition to her work as founder and artistic director of RAW Material Company in Senegal, Koyo Kouoh has been responsible for a huge variety of international exhibitions, including "Saving Bruce Lee: African and Arab Cinema in the Era of Soviet Cultural Diplomacy" at Haus der Kulturen der Welt in Berlin, co-curated with Rasha Salti. She was a curator of the 1:54 FORUM Contemporary African Art Fair in London and New York, as well as a member of several curatorial teams for documenta 12 (2007) and documenta 13 (2012). Kouoh was the curator of the 37th EVA International, Ireland's Biennial (2016). In 2018 she participated in the 57th edition of Carnegie International with the exhibition "Dig Where You Stand". Her published works include "Word!Word?Word! Issa Samb and the Undecipherable Form" (2013), "Condition Report on Building Art Institutions in Africa" (2012) and "Chronicle of a Revolt: Photographs of a Season of Protest" (2012).
Participants from Subsahara Africa: Goethe-Visitor's Programme (6.2-14.2.) 
Gilbert Ebot Agbor, Kamerun, Leiter der Organisation AGE Production, Pressesprecher der Cameroon Film Industry (CFI) 
JOYAH SHEMU, Malawi,  freier malawischer Filmemacher 
Moses Elias Shivakola-Mberira, Namibia selbständig; Gründer der Namibian Film Foundation; Regional Film Development Executive of Film Association Namibia for Omaheke, Otjozondjupa und Kunene regions 
Jonathan Andrews, Südafrika, selbständiger Filmemacher, Regisseur und Produzent