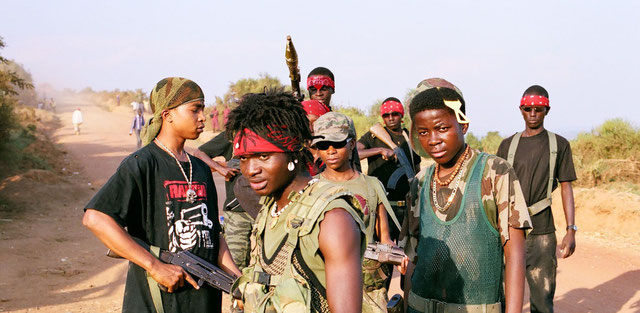 ---
Nine films representing Nigerian cinema will screen as part of the Focus programme at the 2019 Carthage International Film Festival. Other countries in focus at this edition are Chile, Japan and Lebanon. 
Between October 28 and November 2, guests can enjoy a selection of films (1 short and 8 narrative features) by acclaimed Nigerian directors. Showing across the festival's venues, the films span diverse genres such as horror, comedy, mystery, sci-fi, and drama, with a broad range of themes. 
Kunle Afolayan's drama, Mokalik will screen at the Hotel Africa on October 28 as opening film of the JCC Focus on Nigerian cinema. 
See full selection below: 
[EZRA] (2007) - Newton Aduaka's second feature film and winner, 2007 Étalon de Yennenga.
[GREEN WHITE GREEN] (2016) - a comedy by Abba T. Makama (The Lost Okoroshi), the film screened at the 2016 Toronto International Film Festival's spotlight on Lagos and the 2017 Berlin Critics' Week.
[HELLO, RAIN] (2018) – C.J. Obasi's short film adaptation of Nnedi Okorafor's short story Hello, Moto.
[MOKALIK] (2019) – drama film by Kunle Afolayan about a young mechanic. 
[OCTOBER 1] (2014) – directed by Kunle Afolayan, this historical thriller tracks a serial killer as Nigeria counts down to independence.  
[OJUJU] (2014) – Obasi's debut feature film; a no-budget zombie thriller homage to the genre. Winner, 'Best Nigerian Movie' at the 2014 Africa International Film Festival (AFRIFF).
[ÒLÒTŪRÉ] (2019) – directed by Kenneth Gyang (Confusion Na Wa, The Lost Cafe), dives into the operations of an international sex trafficking ring.
[TAXI DRIVER: OKO ASHEWO] (2015) – a dark comedy thriller directed by Daniel Oriahi (Misfits); also screened at the 2016 TIFF spotlight on Nigerian cinema. 
[THE DELIVERY BOY] (2018) – directed by Adekunle Adejuyigbe, it follows a runaway suicide bomber and a prostitute as they try to survive the night. 
With a line-up of remarkable films from some of Nigeria's leading male directors, the Focus programme unfortunately misses the chance to equally highlight the work of their female counterparts active in the Nigerian film industry. This comes even as some of the featured films are women-centric.
More information on the Nigerian films showing at the Carthage International Film Festival's FOCUS programme is available here
Derin AJAO
Awotele Editorial committee
Nigeria