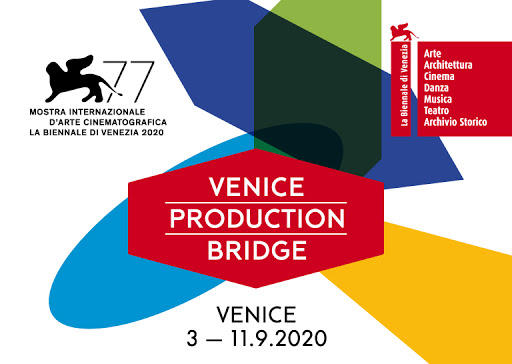 FR 5 films africains en cours de réalisation ont été sélectionnés pour participer à la septième édition de Final Cut à Venise. Final Cut est un projet qui, depuis 2013, fournit une aide pour la réalisation de films de tous les pays africains et de ceux d'Irak, de Jordanie, du Liban, de Palestine et de Syrie. 
L'atelier offre la possibilité de présenter des films encore en phase de production à des professionnels du cinéma internationaux, afin de faciliter la post-production et de promouvoir les partenariats de coproduction et l'accès au marché. Au total 6 films ont été choisis par Final Cut 2020: 
Fiction
Another Day in Baghdad - Maysoon Pachachi (Iraq/France/Germany/UK/Kuwait)
Mica - Ismaël Ferroukhi (Morocco/France)
Documentary
Captains of Za'atari - Ali El-Arabi (Egypt)
Makongo [+] - Elvis Sabin Ngaibino (Central African Republic/Argentina)
Nardjes, A. [+] - Karim Ainouz (Algeria/France/Germany/Brazil)
Downstream to Kinshasa [+] - Dieudo Hamadi (Democratic Republic of Congo/France/Belgium)
EN 5 African work-in-progress films have been selected to attend the seventh edition of Final Cut in Venice. Final Cut is a project that, since 2013, provides support for the making of films from all African countries and those from Iraq, Jordan, Lebanon, Palestine and Syria.
The workshop offers the opportunity to present films still in the production phase to international cinema professionals, in order to facilitate post-production and promote co-production partnerships and market access. In total, 6 films were chosen by Final Cut 2020:
Fiction
Another Day in Baghdad - Maysoon Pachachi (Iraq/France/Germany/UK/Kuwait)
Mica - Ismaël Ferroukhi (Morocco/France)
Documentary
Captains of Za'atari - Ali El-Arabi (Egypt)
Makongo [+] - Elvis Sabin Ngaibino (Central African Republic/Argentina)
Nardjes, A. [+] - Karim Ainouz (Algeria/France/Germany/Brazil)
Downstream to Kinshasa [+] - Dieudo Hamadi (Democratic Republic of Congo/France/Belgium
Source: cineuropa.org