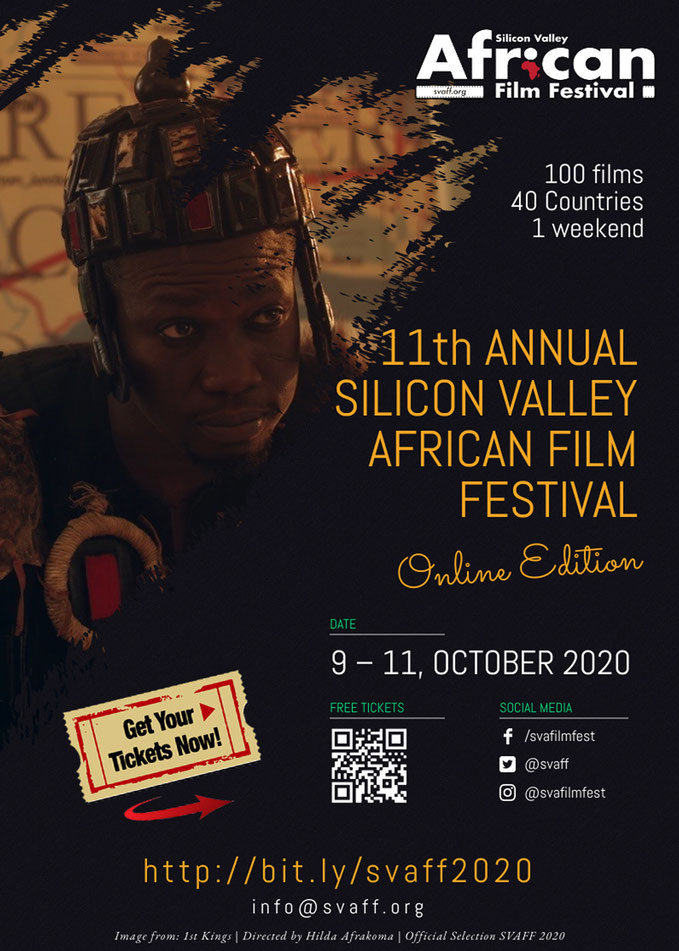 FR Le Silicon Valley African Film Festival célèbre sa 11è édition avec une sélection de 100 films. Les projections qui se font en ligne sont gratuites. Il suffit de s'inscrire pour voir les films du 09 au 11 octobre 2020.
Le Silicon Valley African Film Festival promeut une compréhension et une appréciation de l'Afrique et des Africains à travers le cinéma. Sous le thème «L'Afrique à travers la lentille africaine», le festival célèbre la vaste richesse du continent africain à travers les lentilles des cinéastes chevronnés et émergents de l'Afrique et, surtout, offre au public un regard exquis sur la vraie Afrique.
Plus de détails sur ce festival au svaff.org
EN The Silicon Valley African Film Festival celebrates its 11th edition with a selection of 100 films. The screenings  will be online and free. Registration is required to watch films from October 09 to 11, 2020.
The Silicon Valley African Film Festival promotes an understanding and appreciation of Africa and Africans through moving images. Aptly themed "Africa through the African lens", the film festival celebrates the vast richness of the African Continent through the lenses of Africa's seasoned and emerging filmmakers and, crucially, provides audiences with exquisite lenses to the real Africa.
More details about this festival at svaff.org