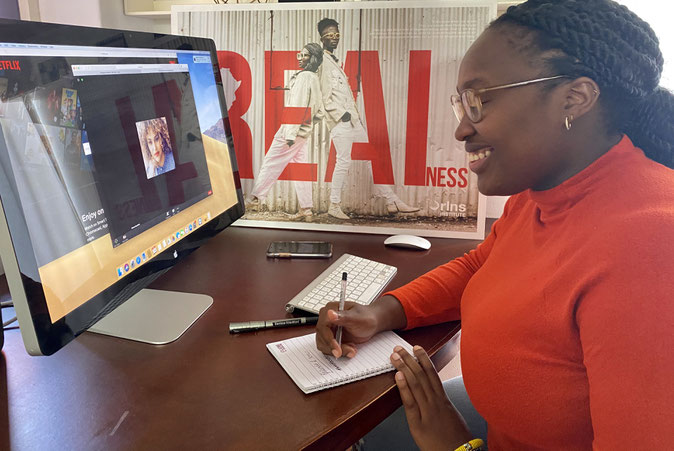 FR Realness Institute recherche 6 scénaristes pour rejoindre l'Episodic Lab". C'est un laboratoire de développement de séries qu'il a initié en partenariat avec Netflix.
Seuls les scénaristes du Kenya, du Nigeria et de l'Afrique du Sud peuvent postuler avec des histoires authentiques et originales de tous genres. Le laboratoire se déroulera en ligne du 1er juin 2021 au 31 août 2021.
Les candidats doivent remplir la demande en ligne sur le site Web du Realness Institute à l'adresse www.realness.institute/episodic-lab-application. Les candidats devront payer des frais de soumission de 30 euros via Paypal ou de 55 euros par virement bancaire international pour couvrir les frais bancaires.
La date limite de soumission est le 31 janvier 2021 à minuit SAST.
Plus d'informations ici
EN Realness Institute is looking for 6 screenwriters to join the "Episodic Lab". It is a series development laboratory that he initiated in partnership with Netflix.
Only screenwriters from Kenya, Nigeria and South Africa can apply with authentic and original stories of all genres. The lab will take place online from June 1, 2021 to August 31, 2021. 
Applicants must complete the online application on the Realness Institute website at www.realness.institute/episodic-lab-application.
Applicants will be required to pay a submission fee of 30 Euros via Paypal or 55 Euros via international wire transfer to cover the banking charges.
The deadline for submissions is the 31 January 2021 at midnight SAST.
More info here
Source : Realness Institute