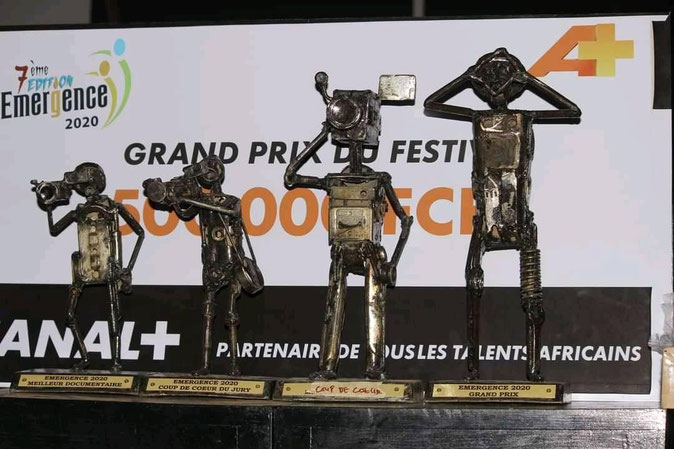 FR La 7è édition du festival Emergence a connu son apothéose ce samedi 05 décembre à Lomé, avec la révélation du palmarès. Au total 25 films, tous genres confondus, étaient en compétition.
Grand Prix du festival : Missi Minxo de Tiburce Bocovo (Benin)
1er Prix Documentaire : Aux Impossibles imminents de Elom 20ce (Togo)
1er Prix Fiction : Un Air de Kora d'Angèle Diabang (Sénégal)
Le coup de coeur du Jury : Mofiala de Boris Kpadenou (Togo)
EN The 7th edition of the Emergence film festival got its apotheosis this Saturday, December 05 in Lomé, with the revelation of the laureates. A total of 25 films, all genres combined, were in competition.
Grand Prize of the festival: Missi Minxo by Tiburce Bocovo (Benin)
1st Documentary Prize: Aux Impossibles imminents by Elom 20ce (Togo)
1st Prize Fiction: Un Air de Kora by Angèle Diabang (Senegal)
The Jury's favorite: Mofiala by Boris Kpadenou (Togo)
Source : http://emergencefestival.org/