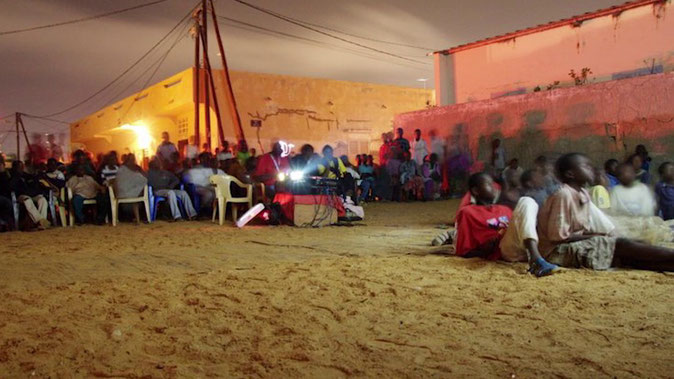 FR Le documentaire est en fête à Saint Louis à partir de ce 15 décembre  à l'occasion du Festival International du Film Documentaire de Saint Louis.  Plusieurs films documentaires dont 14 en compétition seront projetés en plein air, suivis de débats. 
Le jury présidé par la réalisatrice et productrice ethiopienne Madji Da Abdi décernera le Prix du Meilleur court-métrage documentaire et le Prix du Meilleur long-métrage.  
Le cinéaste et producteur burkinabè Michel Zongo, invité d'honneur du festival, recevra le "Sargal'Doc 2020 pour l'ensemble de son travail.  
EN Documentary is in celebration in Saint Louis from this December 15 at the International Documentary Film Festival of Saint Louis. Many documentary films including 14 in competition will be screened outdoors, followed by debates.
The jury chaired by Ethiopian director and producer Madji Da Abdi will award the Prize for Best Documentary Short Film and the Prize for Best Feature Film.
Burkinabè filmmaker and producer Michel Zongo, guest of honor at the festival, will receive the "Sargal'Doc 2020 for all of his work.
Source: https://www.kdiffusion.com/medias/docs/bloc429/Prog-STLOUISDOCS2020.pdf?fbclid=IwAR06Pea3yHx1kOhqTQL6WsfDRG4lSCMIK8fiqNhTpx_FFUNa_XdqjJJhiJo