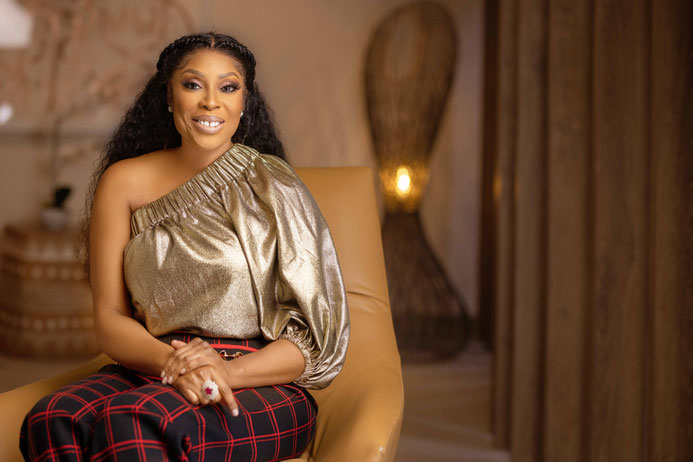 FR La cinéaste, diffuseur, entrepreneure et philanthrope nigériane, Mosunmola Abudu, connue sous le nom de Mo Abudu, a été invitée à rejoindre l'Académie des arts et des sciences du cinéma (Oscars), en tant que l'un des 29 producteurs et la seule africaine et nigériane dans cette catégorie.
Abudu, qui est PDG et présidente d'EbonyLife Media qui comprend EbonyLife TV, EbonyLife Studios, EbonyLife Films, EbonyLife Place, EbonyLife Creative Academy, une école de cinéma gratuite à Lagos, rendue possible par le gouvernement de l'État de Lagos, a été décrite par Forbes comme « la femme la plus influente de l'Afrique sur le plan économique ».
Elle a également été classée par le magazine américain Business Insider parmi les 100 plus grandes visionnaires d'affaires créatrices de valeur pour le monde, et classée comme l'une "25 femmes les plus puissantes de la télévision mondiale" par The Hollywood Reporter.
EbonyLife Studios a signé des accords de coproduction avec AMC Networks (États-Unis) pour produire Nigeria 2099, un drame policier afro-futuriste, un accord avec Sony Pictures. EbonyLife est entrée dans l'histoire en tant que première entreprise africaine à signer un multi-accord avec Netflix.
EN Nigerian filmmaker, broadcaster, entrepreneur and philanthropist Mo Abudu has been invited to join the Academy of Cinema Arts and Sciences (Oscars), as one of 29 producers and the only African and Nigerian in this category. 
Abudu, who is CEO and President of EbonyLife Media which includes EbonyLife TV, EbonyLife Studios, EbonyLife Films, EbonyLife Place, and EbonyLife Creative Academy (a free film school in Lagos, made possible by the Lagos State Government), has been described by Forbes as "Africa's Most Successful Woman". She was also ranked by US magazine Business Insider as one of the 100 Greatest Business Visionaries Creating Value for the World, and ranked as one of the "25 Most Powerful Women in Global Television" by The Hollywood Reporter.
EbonyLife Studios has signed co-production deals with AMC Networks (US) to produce Nigeria 2099, an Afro-futuristic crime drama, and a three-scripted deal with Sony Pictures. EbonyLife made history as the first African company to sign a multi-deal with Netflix.
Source : www.versfeld.co.za