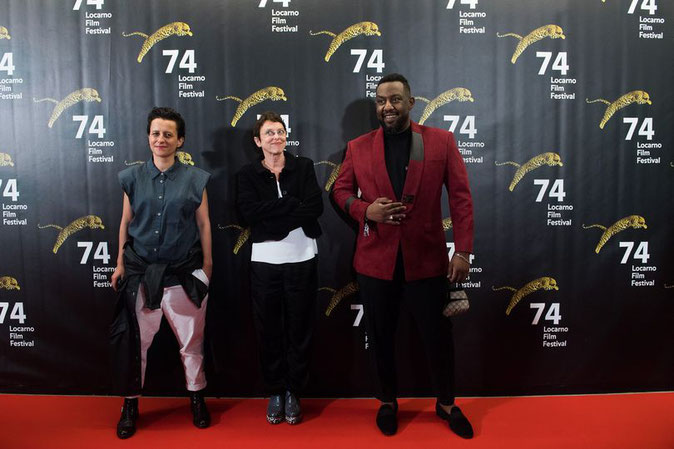 FR Le cinéaste soudanais Amjad Abu Alala est membre du jury qui va octroyer le prix du premier meilleur long métrage au 74ème Festival International du film de Locarno. Le Festival se déroule en Suisse du 4 au 14 août 2021.
Rappelons que Amjad Abu Alala est un réalisateur, scénariste et producteur soudanais, né et vivant aux Émirats Arabes Unis. Il est devenu internationalement connu pour son premier long-métrage, Tu mourras à 20 ans, en 2019.
Il a étudié les médias à l'Université des Emirats et a travaillé comme réalisateur de films et de documentaires pour des chaînes arabes et occidentales. Amjad Abu Alala a réalisé de nombreux courts-métrages, présentés dans divers festivals de cinéma, dont Orange and Coffee (2004), Feathers of the Birds (2007) et Teena (2009), considéré comme le retour du cinéma au Soudan. Il dirige actuellement le comité de programmation du Festival du Film Indépendant du Soudan et est le représentant du Soudan à l'Institut du Film arabe.
EN Sudanese filmmaker Amjad Abu Alala is a member of the jury that will award the first best feature film prize at the 74th Locarno International Film Festival. The Festival takes place this year from August 4 to 14, 2021.
Let's remind that Amjad Abu Alala is a Sudanese director, writer and producer, born and living in the United Arab Emirates. He became internationally known for his feature debut You Will Die at Twenty in 2019.
He studied media at the University of the Emirates and worked as a film and documentary director for Arab and Western channels. Amjad has directed numerous short films which have been shown at film festivals, including Orange and Coffee (2004), Feathers of the Birds (2007) and Teena (2009), considered the return of cinema to Sudan. He currently heads the programming committee of the Sudan Independent Film Festival and is the representative of Sudan at the Arab Film Institute.
Source : Festival International du film de Locarno