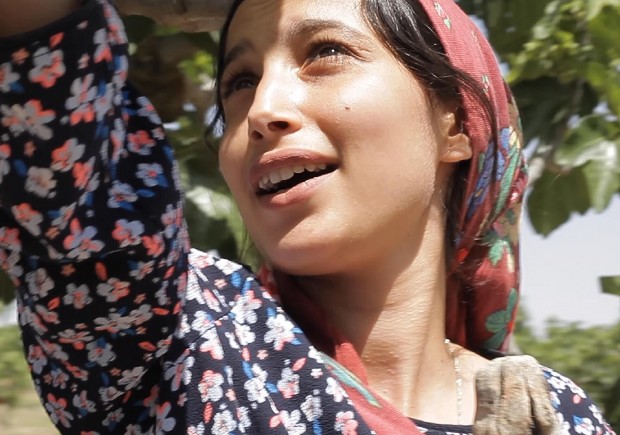 FR La neuvième édition de Final Cut à Venise se déroule du 5 au 7 septembre. C'est une initiative de soutien à la post-production de films d'origine africaine, mais aussi de Jordanie, d'Irak, du Liban, de Palestine et de Syrie.
Les deux premiers jours de l'atelier (5 et 6 septembre) sont consacrés aux projections de ces six films. Une session spéciale de rencontres individuelles est organisée au profit des projets sélectionnés et les professionnels sont accrédités lors de l'événement Venice Production Bridge. Final Cut à Venise se clôture par l'attribution de prix, sous forme de services ou de numéraires, visant à soutenir financièrement les films en phase de post-production.
Sur 6 films sélectionnés à cette 9ème édition de Final Cut, 5 sont d'origine africaine : 
Films de fiction
-Sous les figuiers - Erige Sehiri (Tunisie/Qatar/Suisse/France)
Production : Henia Production, Akka Films, Maneki Films
-Mami Wata - C.J. "Fiery" Obasi (Nigeria/France)
Production : Fiery Film Company, IFind Pictures, Guguru Media, PalmWine Media
Documentaires:
La Mère de tous les mensonges - Asmae El Moudir (Maroc/Allemagne/Qatar)
Production : Insight Films, Soilfilms Media
Nous les étudiants! - Rafiki Fariala (République Centrafricaine/France/République Démocratique du Congo/Italie)
Production : Makongo Films
The Nights Still Smell of Gunpowder - Inadelso Cossa (Mozambique/Allemagne/France/Norvège/Pays-Bas/Portugal)
Production : 16mmFILMES, Kaskefilm, IdaIda, Dupla Cena, Mer Film, Badr Film
EN The ninth edition of Final Cut in Venice takes place from September 5 to 7. It is an initiative to support the post-production of films from Africa, but also from Jordan, Iraq, Lebanon, Palestine and Syria.
The first two days of the workshop (September 5 and 6) will be devoted to screenings of these six films. A special session of one-on-one meetings will be organized for the benefit of the selected projects and professionals will be accredited during the Venice Production Bridge event. Final Cut in Venice will end with the awarding of prizes, in the form of services or cash, aimed at financially supporting films in the post-production phase.
Below are all 6 films (including the five of African origin) selected for the Final Cut in Venice: 
Fiction films
- Under the Fig Trees - Erige Sehiri (Tunisia / Qatar / Switzerland / France)
Production: Henia Production, Akka Films, Maneki Films
-Mami Wata - C.J. "Fiery" Obasi (Nigeria / France)
Production: Fiery Film Company, IFind Pictures, Guguru Media, PalmWine Media
Documentaries
The Mother of All Lies - Asmae El Moudir (Morocco / Germany / Qatar)
Production: Insight Films, Soilfilms Media
We the Students! - Rafiki Fariala (Central African Republic / France / Democratic Republic of Congo / Italy)
Production: Makongo Films
The Nights Still Smell of Gunpowder - Inadelso Cossa (Mozambique / Germany / France / Norway / Netherlands / Portugal)
Production: 16mmFILMES, Kaskefilm, IdaIda, Dupla Cena, Mer Film, Badr Film
Source : www.cineuropa.org